Congratulations to those Tasmanians who have been shortlisted in the Edublog Awards.
Maybe you would like to vote for them through the List.ly site. If you are over 13, join list.ly then vote. If under 13, then go here to vote for best class blog.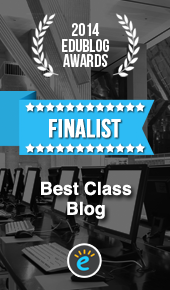 Tracey Smith from Montagu Bay Primary is a finalist in the Best Class Blog section. Tracey has been blogging with her students for about four years now. They write about what is happening in their class and include many images, slideshows and videos. They also have their own class twitter account and follow many other classes around the world. Tracey has also connected with teachers around the globe but in particular, has worked with a teacher in Victoria. Tracey's students enjoy leaving comments on both their posts and also on other blogs around the world. Congratulations Tracey and class! To vote for 5/6 Clark/Smith, just click on the image, find the class on the list and click on the like hand (thumbs up)
To vote for the next two finalists, you need to be 13+ years old as voting is only via List.ly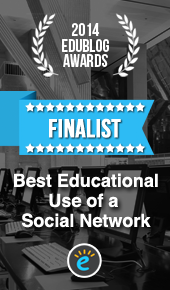 Sue Wyatt from eLearning runs a global student blogging challenge twice a year. They are in March and September and run for ten weeks each time. Students are given ideas for posts on their blogs as well as hints for improving their blogging skills and the design of their blog. This means Sue is working in a social network as she has over 150 classes, over 1300 students from over 20 countries taking part each time. Students and classes also have a spreadsheet to check out the URLs of others participating in the challenge. To vote for Sue in the Social Network section, click on the image above, find Student Blogging Challenge and click on the thumbs up.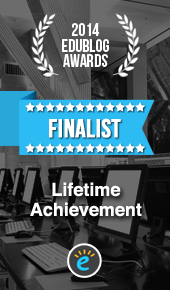 Because Sue Wyatt does a lot of work re blogging around the world, she has also been nominated in Lifetime Achievement section. Sue has presented about the student blogging challenge at three conferences in America as well as some online conferences run by Global Education and OzeLive. She tries to visit schools when travelling and promotes blogging as well as the plight of Tasmanian Devils with her companion, Davo the devil.