Hello everybody 😉 I'm here again and this time its about chicks and, well everybody should have chicks 'cause they're  so cute, fluffy and adorable.!!!! I mean, like who doesn't love them???
My family and I have chicks in the incubator at our house. At first we had a dozen eggs but then Honey (one of the chicks) stopped growing half way though, and Kate (another chick) hatched too early, so now we only have 10. Pretty sad hey. 🙁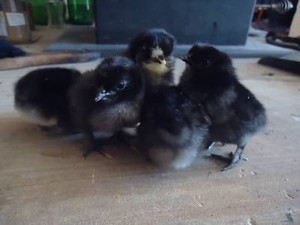 B.T.W. these aren't my chicks (picture above).